Wie wil er niet goedkoop bellen?
Goedkoop bellen, dat wil natuurlijk iedereen. Maar veel mensen in Nederland betalen echt veel te veel voor hun abonnement. Het is namelijk nog steeds zo dat veel mensen een zogenaamd combinatie abonnement afsluiten, dat is dus een abonnement waarbij een telefoon is inbegrepen. Soms wordt gedacht dat dit gratis is.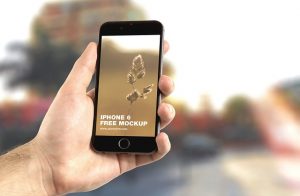 Niets is echter minder waar. Men betaald hier gewoon zelf voor, de kosten zijn alleen verspreid over een langere periode en worden per maand betaald. In feite dus een koop of afbetaling of een gespreide betaling. Er is laatst nogal wat om te doen geweest, want providers hadden het in het verleden namelijk over een 'gratis' telefoon.
Neem een sim only abonnement en bespaar flink op de kosten
Tegenwoordig worden er door de providers voornamelijk zogenaamde sim only abonnementen verkocht. Dit zijn in feite gewoon dezelfde abonnementen, maar deze hebben er geen telefoon bij. Men heeft dus nog wel een telefoon nodig. Maar iedereen heeft in deze tijd nog wel een smartphone achter de hand. Want je kunt natuurlijk niet meer met een ouderwetse telefoon aankomen, dat is gewoon geen porum natuurlijk.
De smartphone hebben diverse functionaliteiten, maar deze hebben vaak wel internet nodig. Zo kan met in contact blijven via diverse applicaties die op de telefoon geinstalleerd kunnen worden. Vaak zit er echter wel een limiet op het aantal dat gebruik kan worden, maar wil men hier geen omkijken naar hebben neem dan een onbeperkt sim only abonnement om zonder zorgen van het internet gebruik te kunnen maken.